Your Best Airless Pump Bottles Supplier in China
UKPACK has been providing top-notch airless pump bottles for over 10 years. Our products have passed various certifications such as Regulation (EC) No 1907/2006, Packaging Waste Heavy Metal Test – 94/62/EC, and more. From design, prototyping, bulk production to package, we are capable of doing everything.
Our airless bottles have been widely used for many industries, including cosmetics, skincare, beauty, personal care, pharmaceuticals, etc.
A wide range of capacity from 3ml to 1000ml.
Various output dosage: 0.1ml, 0.23ml, 0.45ml, 0.5ml, 1ml, 2ml, and 4ml.
Available plastic types: PP, PET, PETG, AS, acrylic, and PCR.
Different airless pump design: external spring, all-plastic, and mono plastic.
Excellent leakproof performance: effortlessly withstanding vacuum pressures of -0.06MPa within 5 minutes.
Efficiency with a product residual rate of ≤ 5%.
Complete surface finishes: anodized, screen printing, hot stamping, label sticker, aluminum Jacket, spray gradient, spray frost, etc.
If you have any business or project that requires airless pump bottles, please don't hesitate to contact us now! Then, explore how we can help you with your needs.
Certifications and Test Reports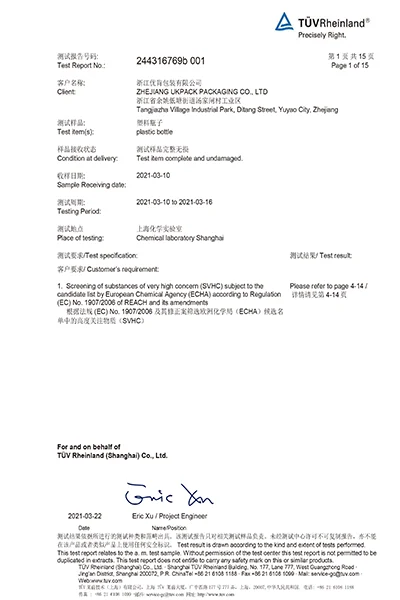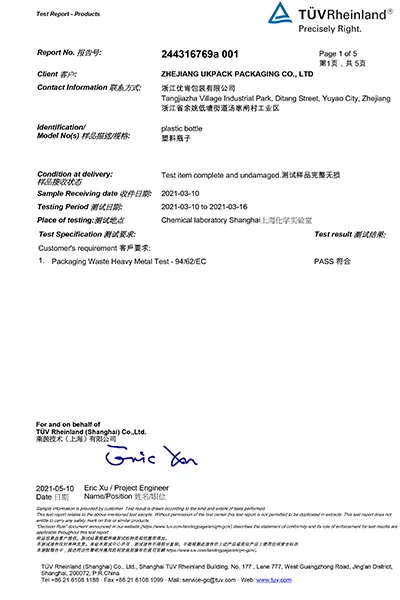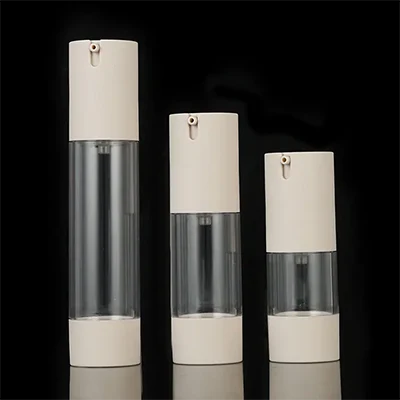 Choose a lotion airless bottle from UKPACK for a high-quality, reliable, and convenient storage solution for your lotions and similar products.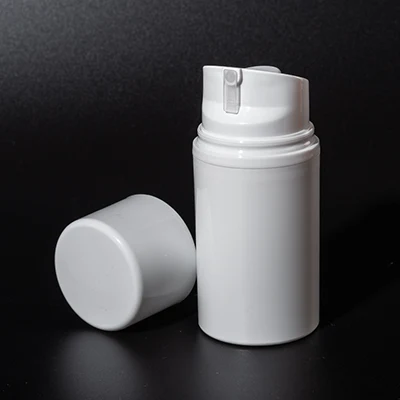 They are designed for the storage and dispensation of creams, gels, and other similar products. We offer a wide range of these bottles.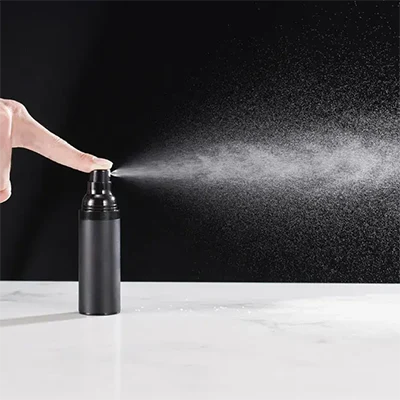 They are vacuum-sealed packaging containers that dispense liquid products into a fine mist, often used for beauty and personal care products to ensure the preservation and controlled application.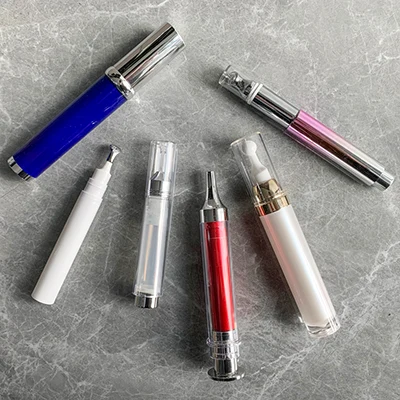 Airless Eye Cream Bottles
They usually have a small capacity such as 15ml and 30ml. Used for storing and dispensing eye creams.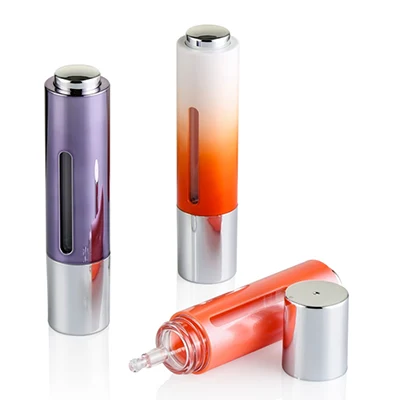 The dropper design of the bottle makes it easy to control the amount of product dispensed and ideal for use with liquids and other viscous products.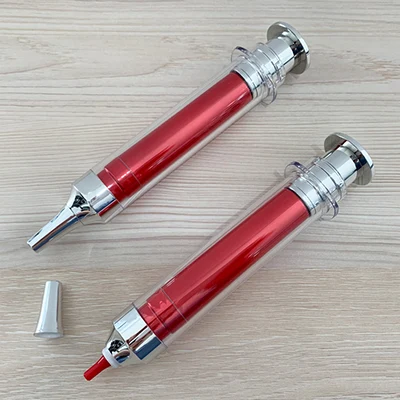 It is a type of cosmetic packaging used for skincare products, especially serums. It features a vacuum-sealed pump that dispenses the product without exposing it to air.
Advantages of Airless Pump Bottles
A Wide Range of Materials
UKPACK manufactures airless pump botles using various materials. You can choose from PP plastic, AS plastic, PET plastic, acrylic plastic, aluminum, PCR plastic, etc. Let's take a closer look at a few of them.
PP plastic – Polypropylene (PP) plastic is a common material used in the manufacturing of airless pump bottles. This plastic is lightweight and durable and it is also easy to recycle, which makes it a more sustainable option than some other materials.
Acrylic plastic – Acrylic plastic a strong, clear, and lightweight material. It is ideal for airless bottles because it is shatter-resistant and does not absorb colors or odors.
Aluminum – Aluminum is a strong, lightweight metal that can withstand high pressures. It is also non-reactive, so it won't interact with the contents of the bottle. Plus, it is also recyclable, so it is a good choice for those who are looking to reduce their impact on the environment.
PCR plastic – PCR plastic is a type of plastic made from post-consumer recycled (PCR) material. It is a great alternative to virgin plastic, as it helps to reduce the amount of pollution and waste that is created when manufacturing new plastic products.
No matter what materias you want to use, we can find a perfect solution for your business.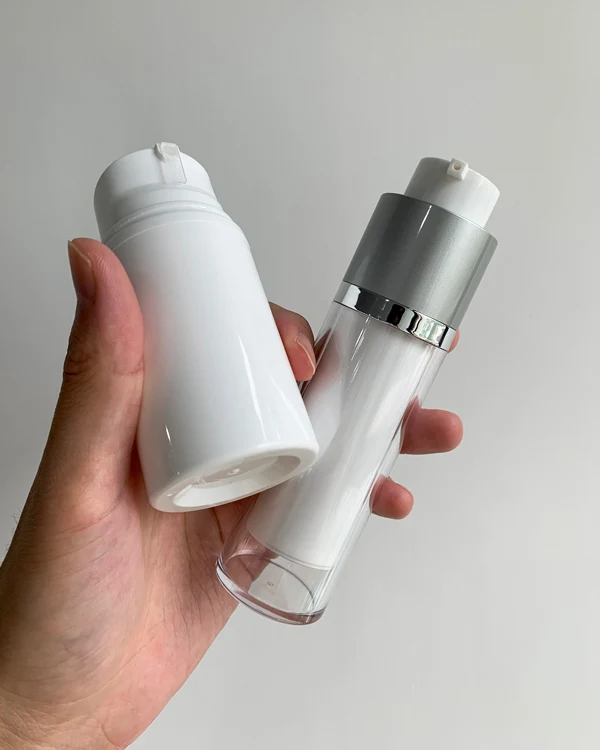 Applications of Airless Bottles
Airless pump bottles are used to many different industries, such as cosmetics, beauty and personal care products, skincare products, and pharmaceuticals.
One common use is for cosmetic products such as lotions, face creams, eye creams, and serums. What's more, you can store shampoos or hair treatments into a big capacity airless bottle, such as 300ml, 400ml, 500ml, 750ml, and 1000ml. Not only can those common products use, but also more usages.
If you have a specific application need airless bottles, please don't hesitate to send your inquiry now. We will do our best to support your project with high-quality and cost-effective products.
Multiple Designs Available
UKPACK provides multiple designs of airless pump bottles to fit the needs of any business.
Each design is made with high-quality materials and can be customized to match the branding of your business.
We also offer a wide range of sizes for the airless bottles, such as 10ml, 15ml, 20ml, 30ml, 40ml, 50ml, 70ml, 80ml, 100ml, 120ml, 150ml airless pump bottles, and more.
As colors, we can make any colors depending on your detailed requirements, such as black, white, gold, transparent, frosted, silver, etc.
Contact us today to learn more about our airless pump bottles and how we can help you package your product.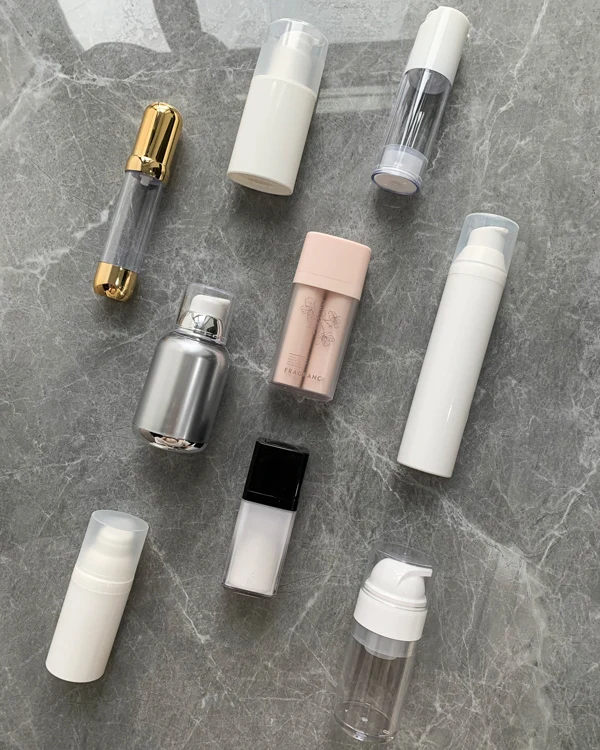 Why Choose UKPACK to Customize Your Airless Pump Bottles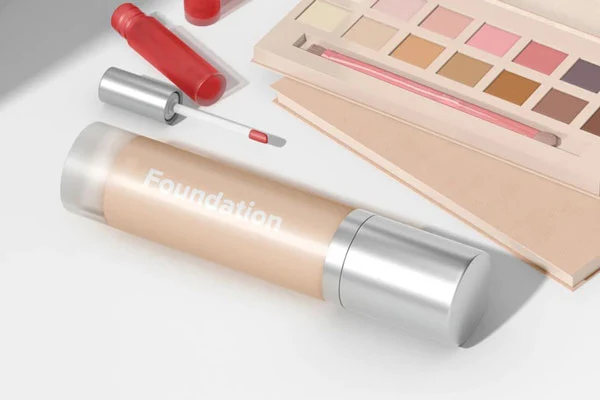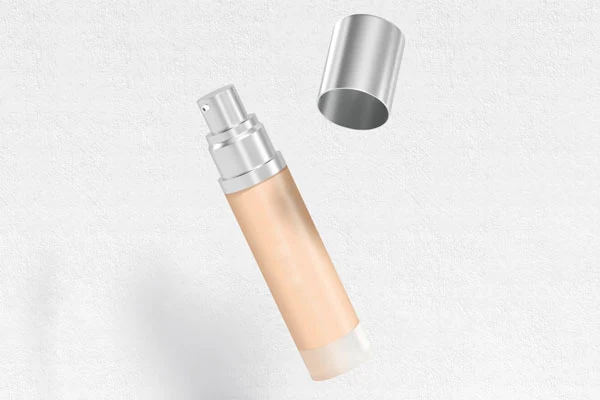 As a leading innovator in the airless pump bottles industry, UKPACK has developed a wealth of experience and expertise in manufacturing high-quality, and cost-effective products. Over the years, we have worked tirelessly to perfect our products and manufacturing processes, in order to deliver the best possible products to our customers.
Our airless bottles are made from the finest materials and are designed to last, making them a great investment for any business.
UKPACK is committed to providing the best possible products and services to our customers, and we are always looking for ways to improve our offerings. If you are looking for a reliable, high-quality airless pump bottle manufacturer, UKPACK is the perfect choice.
Free Samples Available
Looking for a way to get your hands on some airless pump bottles? Well, look no further! Here at UKPACK, we are happy to provide free samples of our products for you to try out. Simply contact us today and we'll send you a few samples to test out. We're confident you'll love our products and we hope you'll give us a chance to be your go-to provider for all your business.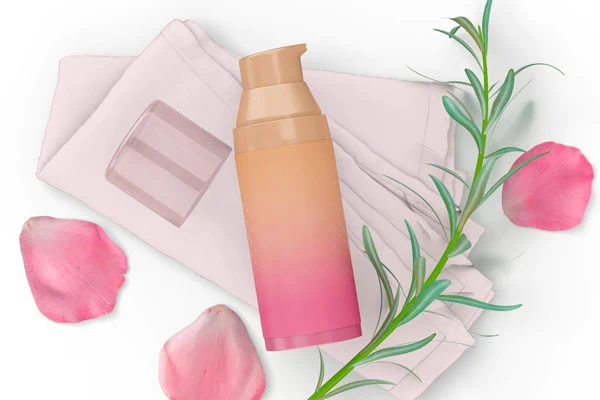 Custom Surface Finishes
UKPACK can provide a variety of surface finishes for airless pump bottles, depending on the customer's needs. Screen printing, hot stamping, electroplating, and label stickers are all options that can add a unique and professional touch to any product.
I'm looking for airless pump bottles for my essence business. UKPACK did a great job! The airless pump bottle works very nicely for my formulation and the surface of it is processed very beautifully. UKPACK is a great supplier to trust.
UKPACK is very professional when it comes to cosmetic packaging manufacturing. The PP cosmetic jar quality is very good, the logo printing is clear, and the color is exactly what I am looking for.
UKPACK has the best service and professional team to help me design the cream jar for my business. The shipping is also fast. UKPACK is a good supplier to work with! I highly recommend UKPACK.
Airless Pump Bottles Manufacturer: The Ultimate Guide
Airless bottle has a non-pressurized vacuum dispensing system. It has a powered pump in a bottle. The disc inside rises to push the product out of the pump after you push it down. Once it's full, the material kept inside is restored and maintain its integrity until used up.