Custom Wholesale Face Cream Jars and Containers in China
As a leading face cream jars manufacturer in China, UKPACK provides one stop face cream jars and containers manufacturing according to yout specific requirements.
A wide of designs
High quality and competitive price
Airless system available
Eco friendly PCR material available
Different surface finish methods
UKPACK – Face Cream Jars Manufacturer
UKPACK is focused on manufacturing high quality plastic cream jars with different colors, sizes, materials, designs, and more.
For materials, we use a wide range of it such as PP, PET, PETG, acrylic, HDPE, PCR, and etc.
What's more, UKPACK offers one stop full customization cosmetic bottles solution for your upcoming projects. Such as diffrent surface finishing methods. And our products were trusted by many top brands, you are in right place for face cream jars as well as beauty cream jars.
Please don't hesitate to contact us today.
UKPACK Face Cream Jars Advantages
Full Customizaton Solution
UKPACK offers a wide range of designs of face cream jars with full customization service. Such as colors, sizes, materials, surface finishing, and more.
Cost and Time-Efficient
Thanks to equipping with advanced equipments and machines, we can manufacture high quality and cost-save face cream jars or skin cream jars for your needs.
HIgh Quality Guaranteed
UKPACK promises to produce high quality cosmetic and skincare cream jars for your business. We focus on consumers experiences.
Custom Surface Finish Methods
Silk Screen Printing
Gradient Color Spraying
Hot Stamping
Color Injection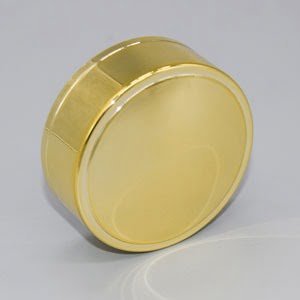 Electroplating
Shrink Film
A Wide Range Of Materials
UKPACK manufactures cometic face cream jars using a variety of materials. You can choose from PP, PET, PETG, acrylic, HDPE, PCR, etc.
Most brands choose PP and PCR material thanks to their eco friendly feature. It's our duty to use environment friendly materials for cosmetic packaging and it's already a trend that many skincare brands follow.
If you have any needs of face cream jars, please contact us today.
Industrial Applications
Comsetic bottles have a lot applications. UKPACK plastic cosmetic bottles designed for any skincare, health, household, medical, and more usage.
Serum
Eye cream
Lotion
Hair care
Household and personal care
Shampoo
Why Choose UKPACK Face Cream Jars
UKPACK provides a full range of cosmetic face cream jars packaging solution. Over nearly 10 years in cosmetic packaging busines, we've established high standard in face cream jars production. We specialize in high quality, durable, luxury, eco friendly, beautiful face cream jars solution.
Our cases include face cream jars, eye cream jars, body butter jars, body scrub jars, lip scrub jars, lip balm jars, and many more. All our products meet high quality ISO9001 standard. And it makes our valued clients rely on our stringent quality assurance standards.
If you have any needs of face cream jars for your project, please don't hesitate to contact us or request a quote today.
I'm looking for airless pump bottle for my essence business. UKPACK did a great job! The airless pump bottle works very nice for my formulation and the surface of it is processed very beautiful. UKPACK is a great supplier to trust.
UKPACK is very professional when it comes to cosmetic packaging manufacturing. The PP cosmetic jar quality is very good, the logo printing is clear, and the color is exactly what I am looking for.
UKPACK has the best service and professional team to help me design the cream jar for my business. The shipping is also fast. UKPACK is a good supplier to work with! I highly recommend UKPACK.
Face Cream Jars Packaging: The Ultimate Guide
UKPACK is a leading plastic face cream jars manufacturer in China. We provide not only face cream jars, but also all cosmetic jars. They designed for face cream, eye cream, cleansing balm, body butter, body scrub, lip scrub, hair mask, and more.
We offer different designs, sizes, materials, surface finishing, and more for your unique custom face cream jars.
If you want to learn more, please keep reading.