UKPACK – Professional Cosmetic and Skincare Packaging Supplier in China
UKPACK is a leading cosmetic packaging supplier in China, with over ten years of experience manufacturing different decorative bottles and jars. You can find a wide range of products, such as airless pump bottles, lotion bottles, spray bottles, airless jars, foam pump bottles, cream jars, face cream jars, eye cream jars, body butter jars, body scrub jars, lotion pumps, syrup pumps, and more.
Besides, UKPACK offers different high-grade plastic materials for our products. You can choose from PP jars, acrylic jars, PET jars, and PETG jars for cosmetic jars. And for decorative bottles, you can also find PP bottles, acrylic bottles, PET bottles, PETG bottles, HDPE bottles, and more. What's more, we also provide PCR material for your specifications.
Moreover, our products are used in numerous applications. Such as face cream, eye cream, moisturizers, serums, lotion, body butter, body scrub, lip scrub, cleansing balm, hair masks, hair conditioners, and more.
If you need any custom cosmetic and skincare bottles and jars, choose UKPACK as your supplier. We will not let you down.
Custom Any Skincare and Cosmetic Packaging for Your Project
UKPACK has full capabilities in manufacturing custom plastic cosmetic and skincare packaging products. We can produce it according to your specific designs, materials, colors, shapes, sizes, surface finishes, and more. We can customize your products through the following services and processes:
We offer different eco-friendly and sustainable plastic materials options.
We have different surface processes such as screen printing, electroplate, color injection, frosted surface, labeling, and more.
We equip with advanced manufacturing machines to save you costs.
And besides that, UKPACK is also an expert in health and personal care packaging, dispenser pumps, etc.
Cosmetic and Skincare Packaging Collections
Spray Bottles
Get fine mist spray bottles with different capacities. They are widely used for facial hydration, household, hair spray, etc.
Why UKPACK is Trusted by

1000+

Clients
Our cosmetic and skincare packaging solutions benefit clients a lot. Below are the advantages of our services.
Available Surface Finishes
UKPACK offers a wide range of custom surface finishes that gives additional decoration, personality, and appearance to cosmetic bottles and jars.
Electroplating

Color Injection

Color Spraying

And More
How To Create Your Own Product
Drag the arrow to check the before & after effect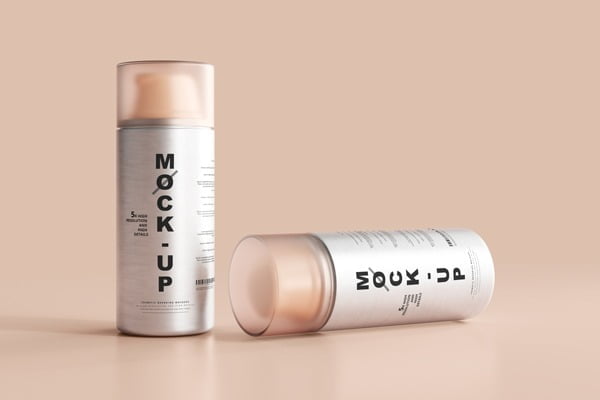 Frequently Asked Questions
Have a question? need an answer? maybe the below can help!
What Our Clients Say
Don't take our word for it, read the feedback from some of our clients.
I'm looking for an airless pump bottle for my essence business. UKPACK did a great job! The airless pump bottle works very nice for my formulation and the surface of it is processed very beautifully. UKPACK is a great supplier to trust.
UKPACK is very professional when it comes to cosmetic packaging manufacturing. The PP cosmetic jar quality is very good, the logo printing is clear, and the color is exactly what I am looking for.
UKPACK has the best service and professional team to help me design the cream jar for my business. The shipping is also fast. UKPACK is a good supplier to work with! I highly recommend UKPACK.
Droppers and pipettes may appear unassuming, but they hold immense importance in various fields. Whether you're a scientist, a healthcare professional, an artist, or a DIY enthusiast, these precision [...]

In an era when the world is increasingly focused on environmental consciousness, refillable deodorants are emerging as a symbol of the intersection between innovation and responsibility. This industry is [...]