UKPACK – Professional Cosmetic and Skincare Packaging Supplier in China
UKPACK offers cosmetic and skincare packaging service for producing different products. We can provide full range products including cosmetic bottles, cosmetic jars, airless pump bottles, cream jars, foam pump bottles, lotion bottles, body butter jars, face cream jars, body scrub jars, lip scrub jars, pp jar and more. No matter what usage of the product you are looking for, we have the solution for your business.
Due to equipping with advanced manufacturing equipment, UKPACK has high quality products with competitive price for your business.
UKPACK is also committed to develop eco friendly and sustainable raw materials for the cosmetic and skincare packaging trends. We want to project the environment of the earth with you together for a better future which is good for both the earth and human.
If you need custom cosmetic and skincare packaging, choose UKPACK as your manufacturer. We will not let you down.
Custom Cosmetic and Skincare Packaging for Your Project
UKPACK has full capabilities in manufacturing any custom plastic cosmetic and packaging products. We can produce it according to your specific designs, materials, colors, shapes, sizes, surface processing, and more. We can customize your products through the following services and processes:
We offer different eco friendly and sustainable plastic materials option.
We have different surface processes such as screen printing, electroplate, color injection, frosted surface, labeling, and more.
We equip with advanced manufacturing machines to save your cost.
And, besides that, UKPACK is also an expert in health and personal care packaging, dispenser pumps, etc.
Custom Cosmetic and Skincare Packaging for Different Usage
UKPACK manufactures plastic jars and bottles for different cosmetic and skincare usage such as
Cream. Our cosmetic and skincare packaging can make any plastic jar and bottle for face cream, eye cream, hand cream, etc.
Lotion. UKPACK can produce different plastic material jars and bottles for body lotion, hair lotion, cleansing lotion, sunscreen lotion, etc.
Serum. We can provide airless pump bottles and jars for serum, essence and other need airless condition products.
Aside from that, we can also produce beverage, health and personal care packaging such as syrup dispenser pumps, ketchup pumps, sanitizer bottles, and more.
Why UKPACK is Trusted by 1000+ Clients
Our cosmetic and skincare packaging solutions benifit clients a lot. Below are the advantages of our services.
Fast Production with Quality Guaranteed
Wide Range of Plastic Materials and Techniques Used
Focus on Consumer Experience and Upgrade Products
Insist on Eco Friendly and Sustainable Materials
Materials You Can Choose for Your Cosmetic and Skincare Packaging
UKPACK offers a wide range of plastic materials for your cosmetic and skincare packaging projects. Most of our clients use PP, Acrylic, PET, PETG, HDPE, PCR, etc. Each materials we use are high quality type. No matter what formulation you use, we will provide the most suitable packaging solution. If you want a specific material to be used for your business, please don't hesitate to contact us.
Polymethyl methacrylate (Acrylic)

Polyethylene terephthalate (PET)

Polyethylene terephthalate glycol (PETG)

Post-consumer recycled (PCR)
Our Cosmetic and Skincare Packaging Applications
I'm looking for airless pump bottle for my essence business. UKPACK did a great job! The airless pump bottle works very nice for my formulation and the surface of it is processed very beautiful. UKPACK is a great supplier to trust.
UKPACK is very professional when it comes to cosmetic packaging manufacturing. The PP cosmetic jar quality is very good, the logo printing is clear, and the color is exactly what I am looking for.
UKPACK has the best service and professional team to help me design the cream jar for my business. The shipping is also fast. UKPACK is a good supplier to work with! I highly recommend UKPACK.
How To Create Your Own Product
Drag the arrow to check the before & after effect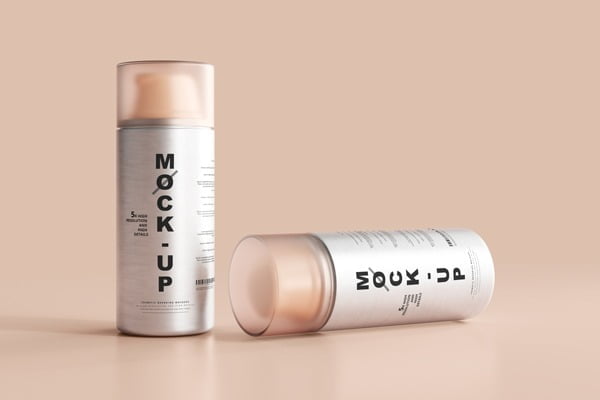 Frequently Asked Questions
CHINAUKPACK
Cosmetics are sensitive products, so having the right materials is very important. You never really know what issues can arise while storing or transporting cosmetic products, so you need [...]
CHINAUKPACK
Making sure that you find the right pump for your sauce or syrup is a very important thing to keep in mind. Even if there are a variety of [...]
CHINAUKPACK
If you want to dispense sauce properly on any meal or syrup on your dessert, then it's important to have the right tools. A good syrup pump is needed [...]