Plastic Cosmetic Lotion Bottles Factory and Supplier in China
Get high-quality and fancy lotion bottles from UKPACK.
Whether it's PETG lotion bottles, acrylic lotion bottles, PE lotion bottles, PP lotion bottles, clear lotion bottles, big-size lotion bottles, or airless lotion bottles, UKPACK will satisfy your needs.
Durable lotion bottles with aesthetic appearance
A full range of sizes is available
Cost-effective products
Customizable
UKPACK – Custom Bulk Lotion Bottles Manufacturer
A lotion bottle is also known as a lotion dispenser. It is a container with dispensing pump for storing viscous or thick liquid products in the cosmetic, skincare, and personal care industries. The lotion bottles are made from multiple materials, such as plastic and glass. However, plastic is more popular than glass due to its cheap, lightweight, and durable features. And it includes PP, acrylic, PETG, PET, PE, PCR, etc.
As a leader in the cosmetic packaging industry, UKPACK has rich experience and knowledge in manufacturing any type of lotion bottle. Choose from various unique lotion bottles in an array of sizes, such as 2 oz lotion bottles, 100ml lotion pump bottles, lotion bottle 200ml, 500ml lotion bottles, and 1000ml lotion bottles for body lotion, hand lotion, etc.
We can produce personalized lotion bottles in a specific style to meet your requirements. There is also a wide range of colors, such as blue, white, pink, black, and gold lotion bottles. We use advanced technology and processes in lotion bottle production, like screen printing on plastic, plastic injection molding, hot stamp printing on plastic, plastic blow molding, and more.
Let UKPACK custom your particular needs. Contact us today!
UKPACK Lotion Bottle Advantages
Multiple Applications
Our complete line of lotion bottles is multi-purpose. They serve industries such as cosmetics and personal care.
High-Durability
The lotion bottles made from plastic are highly durable. What's more, the plastic is also BPA-free.
Cost-effective Products
High-quality products at a competitive price. UKPACK saves your cost for high-end cosmetic lotion bottles.
Highly Customizable
Multiple plastic lotion bottle designs are available, depending on requirement applications.
High-grade Plastic Materials
UKPACK provides BPA-free, high-quality, and odorless plastic materials for lotion bottle packaging. You can choose from PETG, acrylic, PE, PET, and PP lotion bottles with a pump.
There is, in addition, we offer PCR material for your specific needs.
No matter what plastic you want to use, please don't hesitate to contact us.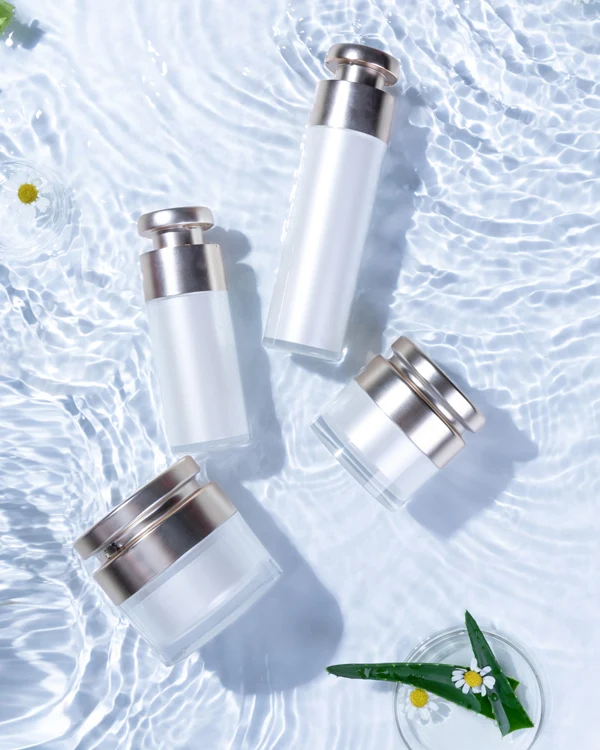 Surface Finish Methods
There are a lot of custom surface finish methods for lotion bottles available. Common processes are listed below.
A Wide Range of Designs for Different Applications
Whether you need fancy, clear, frosted, or airless designs in small or big-capacity lotion bottles, we will help you find the right product for your projects.
What's more, UKPACK can design personalized lotion bottles for different applications such as:
Body lotion
Hand lotion
Shampoo
Moisturizer, etc
Choose UKPACK to Custom Cosmetic Lotion Bottles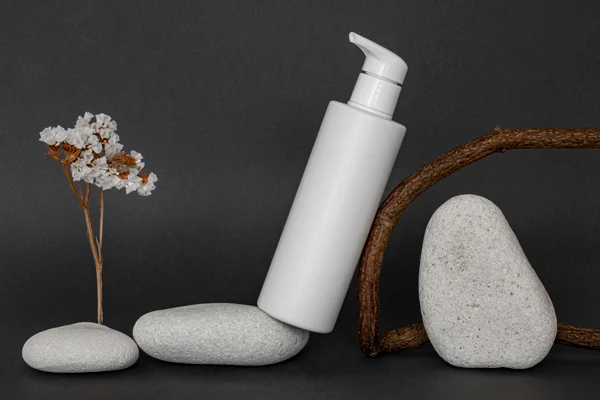 UKPACK is a leading lotion bottle factory and supplier in China. We specialize in unique R&D, production, and sales of empty lotion bottles. Our rich expertise allows us to create high-quality and finest products with the best customer experience.
Equipped with high-tech machines and advanced techniques, UKPACK can produce extremely beautiful shapes and designs of lotion bottles with high-end and cost-effective advantages.
All of our products meet high-quality ISO9001 standards. And it makes our valued clients rely on our stringent quality assurance standards.
Let UKPACK support your custom plastic cosmetic lotion bottle project, and we promise to do our best to upgrade and elevate your brand. Please don't hesitate to contact us today.
Clients Testimonials
I'm looking for an airless pump bottle for my essence business. UKPACK did a great job! The airless pump bottle works very nicely for my formulation and the surface it is processed very beautifully. UKPACK is a great supplier to trust.
UKPACK is very professional when it comes to cosmetic packaging manufacturing. The PP cosmetic jar quality is very good, the logo printing is clear, and the color is exactly what I am looking for.
UKPACK has the best service and professional team to help me design the cream jar for my business. The shipping is also fast. UKPACK is a good supplier to work with! I highly recommend UKPACK.
China Lotion Bottles Packaging: The Ultimate Guide
I know choosing a high-quality lotion bottle can be an overwhelming task.
This guide shows everything you need to know about empty plastic lotion bottles.
Let's get started.