Best Eye Cream Bottles Manufacturer and Factory in China
Create your own eye cream bottles for cosmetic and skincare products at UKPACK.
No matter you are looking for airless eye cream bottles, cosmetic syring packaging, or eye cream bottles with massage heads, UKPACK can meet your detailed specifications well.
Custom OEM and ODM Airless Eye Cream Bottles
UKPACK provides complete OEM and ODM services for airless eye cream bottles. You will get a wide range of options such as shapes, materials, sizes, colors, and surface finishes.
Eye cream bottles are useful in numerous beauty, skincare, and cosmetic products. Such as eye creams, eye lotions, foundations, serums, and more eye treatment products. Moreover, UKPACK can create custom eye cream bottles to satisfy your specifications. Whatever your applications are, we will offer you the correct bottles.
Choose UKPACK as your partner for the upcoming cosmetic packaging projects, and we will not let you down.
Advantages of Our Eye Cream Bottles
High-quality Plastic Materials for Eye Cream Bottles
UKPACK offers several standard plastic materials for manufacturing eye cream bottles. We specialize in PP, PET, PETG, acrylic, etc.
These plastics are all well-known for their ability to perform durability and cost-effective in a wide range of industrial applications.
As a result, our eye cream bottles are some of the most reliable and affordable on the market.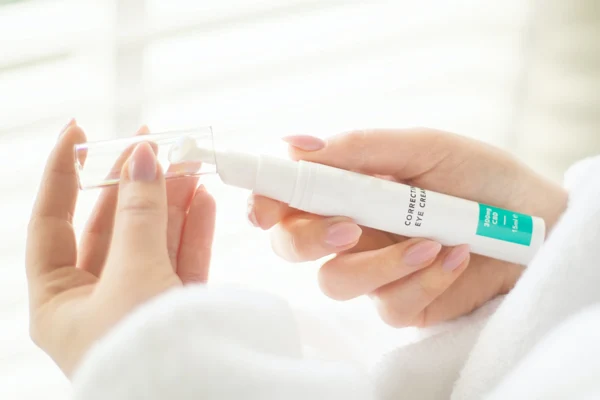 A Wide Range of Applications
Eye cream bottles have a wide range of applications for the cosmetic, beauty, and skincare industries. They can be used to package a variety of different products, including creams, gels, lotions, and serums. In addition, they are often used to package products that are designed to be applied to the eye area, such as eye creams and gels. What's more, they can also be used to package products that are designed for use on the entire face, such as facial serums.
No matter what applications you want to use, UKPACK has a suitable solution to meet your specifications.
Get free samples by clicking the button below.
Multiple Designs of Eye Cream Bottles
There are multiple designs of our eye cream bottles. Our team went through many different designs before deciding on the final design. The eye cream bottle is a very important part of the product as it needs to be easy to use and apply, and also needs to be able to hold the correct amount of product. After going through many different designs, we finally settled on the one that we thought was the best.
Airless eye cream bottle
Eye cream blue bottle
Eye cream pump bottle
Cosmetic syring bottle
Eye cream bottle with massage head
Why Choose UKPACK to Customize Your Eye Cream Bottles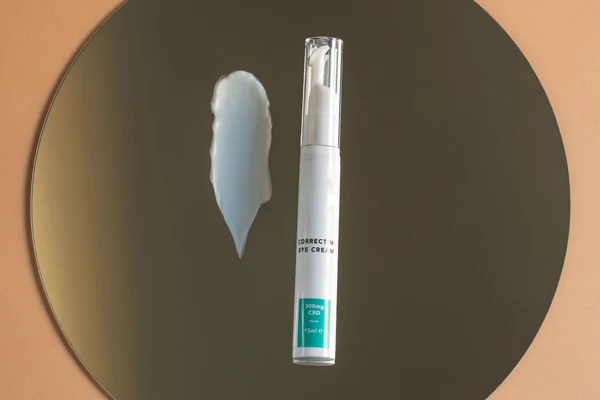 As a leading eye cream bottle manufacturer in China, UKPACK has over 10 years of experience in providing high-quality packaging solutions for clients in the cosmetic, beauty, and skincare industries.
Moreover, we offer a full range of standard and customized eye cream bottles to meet the specific needs of our clients, and our products are used by some of the world's most renowned brands.
In addition, we are committed to providing the best possible cosmetic packaging solutions to our clients, and our team of experts is always available to provide advice and assistance.
To learn more about customized eye cream bottles, contact us or request a quote today.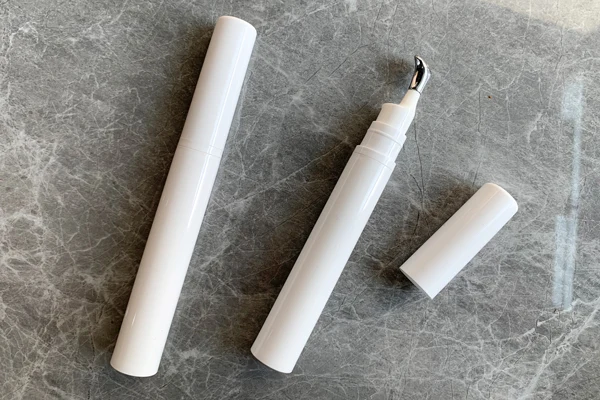 Free Samples of Eye Cream Bottles
If you're looking for high-quality, well-made eye cream bottles, then you've come to the right place. Here at UKPACK, we offer free samples of all of our products so that you can test out the quality for yourself before making a purchase. We're confident that you'll be impressed with the quality of our products, and we hope you'll give us a try. Thanks for considering us!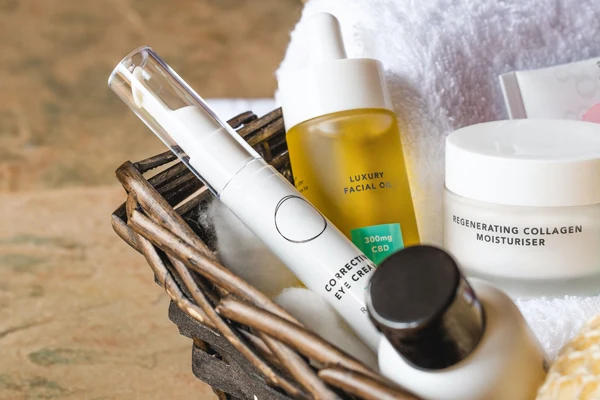 Custom Surface Finishes
UKPACK provides a wide range of custom surface finishes for eye cream bottles. Here is the main finish methods that most clients choose:
Screen printing
Hot stamping printing
Electroplating
Label sticker
No matter what surface treatment you want, UKPACK will always meet your detailed specifications.
I'm looking for airless pump bottles for my essence business. UKPACK did a great job! The airless pump bottle works very nicely for my formulation and the surface of it is processed very beautifully. UKPACK is a great supplier to trust.
UKPACK is very professional when it comes to cosmetic packaging manufacturing. The PP cosmetic jar quality is very good, the logo printing is clear, and the color is exactly what I am looking for.
UKPACK has the best service and professional team to help me design the cream jar for my business. The shipping is also fast. UKPACK is a good supplier to work with! I highly recommend UKPACK.
Eye Cream Bottle Manufacturer: The Ultimate Guide
I understand it's a hard task to find the best eye cream bottle manufacturer. However, UKPACK is a leading eye cream bottle factory in China.
In this guide, you will find everything about eye cream bottles.
Let's continue.