Plastic Cosmetic Tube Manufacturer in China
Welcome to UKPACK, the leading professional plastic cosmetic tube manufacturer in China. We specialize in creating cosmetic tube packaging solutions tailored to your specific needs.
Our plastic cosmetic tubes are widely used for various cosmetic applications such as facial cleansers, foundations, BB creams, body lotions, hand creams, sunscreens, concealers, etc. by many leading beauty and personal care industry. With our extensive expertise and commitment to excellence, we are dedicated to providing you with top-quality custom cosmetic tubes that elevates your brand.
Meanwhile, UKPACK can offer custom designs, sizes, pcr plastic materials, colors, surface finishes, and logo printing to meet your specific requirements.
Please send us your request, then we will quote you soon.
Why Choose Us as Your Cosmetic Tube Supplier
High-quality Raw Material
We only use high-quality raw materials that meet stringent quality standards to ensure the utmost reliability and performance of our cosmetic tube packaging.
Polyethylene (PE): Known for its durability and flexibility, PE is a commonly used material for cosmetic tubes. It provides excellent resistance to impact, moisture, and chemicals, ensuring the integrity of your cosmetic formulations throughout their shelf life.
PCR (Post-Consumer Recycled) Plastic: As part of our commitment to sustainability, we offer PCR plastic options for cosmetic tube manufacturing. PCR plastic is derived from recycled materials, reducing the demand for virgin plastics and minimizing environmental impact, while still maintaining quality and functionality.
Our materials are carefully selected for their performance, safety, and compatibility with various cosmetic formulations, giving you the confidence that your cosmetic squeeze tubes are in good hands.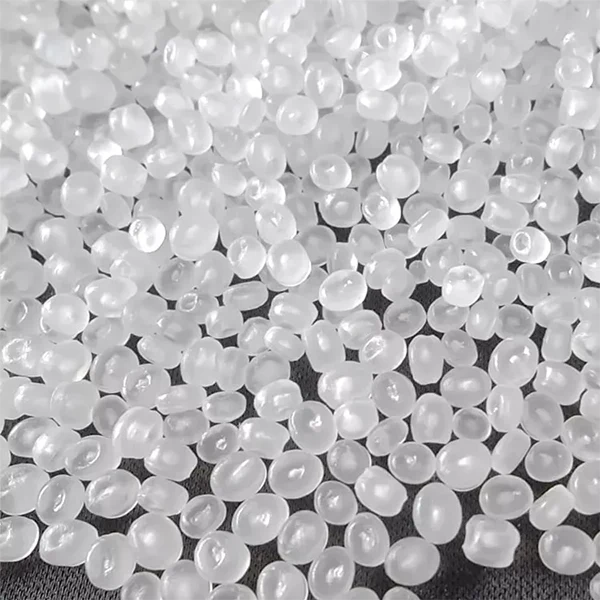 A Wide Range of Caps for Cosmetic Tubes
UKPACK provides a variety of other cap styles, each designed to enhance functionality, aesthetics, and user experience. Explore our range of caps and discover the ideal fit for your cosmetic tubes:
Screw-on caps
Flip top caps
Disc top caps
Snap-on caps
Airless pump caps
Needle nose caps
Sponge applicator caps
Twist-off caps
Our team is ready to assist you in choosing the right cap style that aligns with your brand and product requirements. Get a quick quote now!
Custom Logo Printing for Your Cosmetic Tube Packaging
We offer the option of custom logo printing to further elevate your brand. Our advanced printing capabilities allow us to reproduce your logo with precision and clarity, ensuring that your brand identity is prominently displayed on every tube.
Whether you prefer a subtle and elegant design or a bold and eye-catching statement, our skilled team will work closely with you to bring your vision to life, creating a packaging solution that reflects the uniqueness of your brand and captivates your target audience.
With our custom logo printing service, your cosmetic tube packaging becomes a powerful marketing tool, leaving a lasting impression and reinforcing brand recognition.
Trust UKPACK to deliver exceptional quality, attention to detail, and unmatched professionalism in every aspect of your cosmetic packaging journey.
One-stop Cosmetic Tube Factory in China
Send your inquiry about cosmetic tubes to us and experience the transformative power it can have on your business or brand. With our premium packaging solutions, you can elevate your products, captivate your customers, and unlock new opportunities for growth and success in the beauty industry.
Clients Testimonials
We are extremely satisfied with the cosmetic tube packaging provided by UKPACK. The attention to detail and high-quality materials used have elevated our brand image significantly. The tubes perfectly showcase our products, and the customization options allowed us to create a unique packaging solution that resonates with our target audience. Working with UKPACK has been a game-changer for our brand.
The team at UKPACK exceeded our expectations with their cosmetic tube packaging. From the initial consultation to the final delivery, their professionalism and expertise were evident throughout the process. The packaging design perfectly captures the essence of our brand, and the functionality of the tubes ensures easy and precise product dispensing. We are extremely pleased with the outcomes and have garnered favorable feedback from our clientele.
UKPACK truly understands the needs of our business. Their cosmetic tube packaging has not only enhanced the presentation of our products but has also contributed to increased sales. The tubes are durable, visually appealing, and the printing quality is exceptional. Our customers appreciate the convenience and elegance of the packaging, and it has become a defining element of our brand identity.
We couldn't be happier with the cosmetic tube packaging provided by UKPACK. The team's attention to detail and commitment to delivering a premium product is evident in every aspect. The tubes are not only aesthetically pleasing but also functional, ensuring the longevity and freshness of our cosmetics. UKPACK's expertise and dedication to customer satisfaction have made them our go-to supplier for all our packaging needs.
The collaboration with UKPACK has been a game-changer for our brand. Their cosmetic tube packaging has elevated the overall perception of our products and helped us stand out in a crowded market. The customization options allowed us to create a packaging solution that aligns perfectly with our brand values, and the quality of the tubes is unmatched. Working with UKPACK has been a seamless experience, and we look forward to continuing our partnership for future projects.
FAQs of Cosmetic Tube Packaging
We have assembled a comprehensive list of commonly asked questions and provided corresponding answers for your convenience. Read on to find the information you need and make an informed decision for your packaging requirements.