Wholesale Dropper Bottles Manufacturer in China
UKPACK is a reliable wholesale dropper bottle manufacturer in China.
Whether you are looking for CBD dropper bottles, eye dropper bottles, amber dropper bottles, plastic dropper bottles, medicine dropper bottles, essential oil dropper bottles, or airless ones, we will offer them to meet your specifications.
Custom Wholesale Dropper Bottles
A dropper bottle is a type of bottle that is used to dispense small amounts of liquid, such as essential oil. Our dropper bottles are made of plastic. It includes PET, PETG, acrylic, PP, etc. These materials ensure high durability, are lightweight, cost-effective, and more.
As a leading wholesale dropper bottle supplier in China, UKPACK has rich experience and knowledge in producing any plastic dropper bottle. You can choose from an array of unique dropper bottles in different designs, materials, sizes, colors, surface finishes, etc.
Moreover, according to your artwork file, we can customize dropper bottles in a specific mold. UKPACK uses advanced production lines to produce your dropper bottles with high quality and cost-effectiveness. Contact us today, and get a quick quote!
Related Empty Dropper Bottles
Advantages of Our Dropper Bottles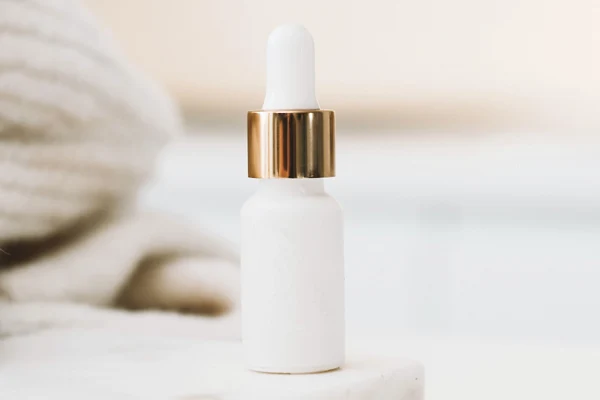 A Wide Range of Designs
UKPACK offers a wide range of designs for dropper bottles to meet your detailed specifications. Whether you need clear, frosted, square, or Boston round designs in small or big-capacity dropper bottles, we will help you find the right product for your project.
What's more, we can design custom dropper bottles in different applications, such as:
Cosmetic
Beauty
Skincare
Personal care
Medical, etc
Numerous Shapes
There are numerous shapes of empty dropper bottles we can offer. Such as traditional dropper bottles with tubes and airless dropper bottles.
Furthermore, UKPACK provides a one-stop solution for your custom dropper bottle requirements. Tell us about your detailed requirements, and we will offer you the best products.
Why Choose UKPACK to Custom Dropper Bottles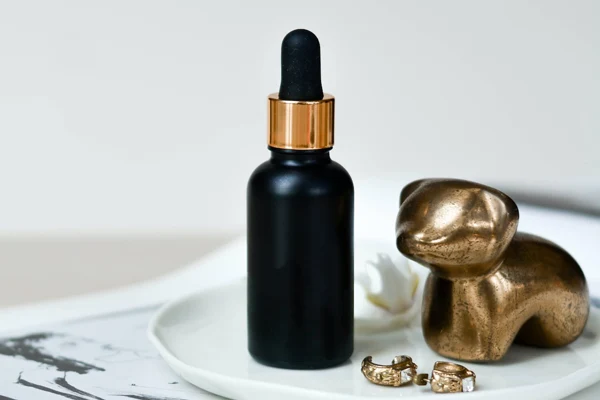 UKPACK is a leading dropper bottle supplier and manufacturer in China. With over ten years of experience in the cosmetic packaging industry, our team of experts can deliver the finest products in the market and offer the best possible customer experience.
In addition, our rich expertise allows us to handle all kinds of R&D, production, and sales of dropper bottles, ensuring that our customers are always satisfied.
Moreover, we are proud to offer our customers the best in custom dropper bottle design and manufacturing. Using only the latest machines and techniques, we can produce dropper bottles in a wide range of shapes and sizes, with even the most complex designs being achievable.
So if you are looking for a partner to help you create the perfect dropper bottle for your brand, then UKPACK is the obvious choice. We guarantee that we will do everything we can to support you and help elevate your brand to new heights. Contact us now to get started!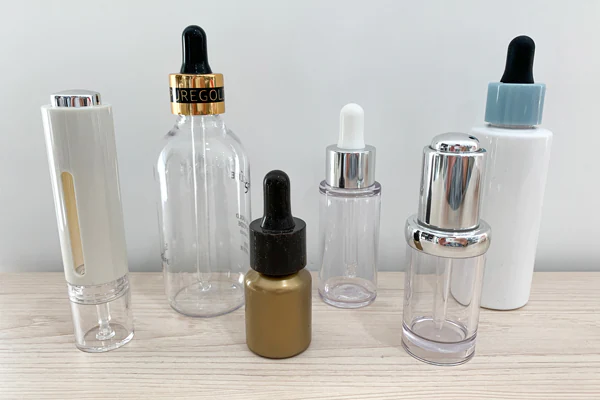 Free Samples of Dropper Bottles
Are you looking for a dropper bottle to suit your needs? Check out our free sample selection! You're sure to find the perfect bottle for your project with a wide range of sizes, shapes, materials, and colors.
So why wait? Get your free samples today!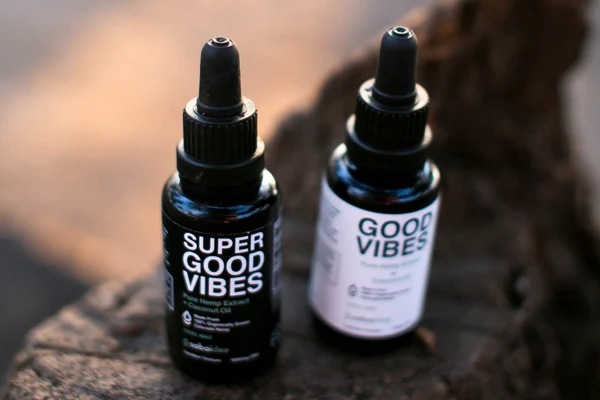 Custom Surface Finishes
At UKPACK, we know your packaging needs to be unique to you and your brand. That's why we offer a variety of surface treatments for our dropper bottles, including screen printing, hot stamping, label sticker, electroplating, color spraying, and more.
We want to ensure that your packaging reflects your brand identity and stands out from the rest.
Contact us today to learn more about our surface treatments and how we can help you create the perfect packaging for your products.
Push Button Airless Eye Dropper Bottle 15ml
Made of PETG and PP plastic. Two sizes are available: 10ml, and 15ml. It's a great option for eye creams, serums, lotions, and more.
SKU: UKJT014
I'm looking for airless pump bottles for my essence business. UKPACK did a great job! The airless pump bottle works very nicely for my formulation and the surface of it is processed very beautifully. UKPACK is a great supplier to trust.
UKPACK is very professional when it comes to cosmetic packaging manufacturing. The PP cosmetic jar quality is very good, the logo printing is clear, and the color is exactly what I am looking for.
UKPACK has the best service and professional team to help me design the cream jar for my business. The shipping is also fast. UKPACK is a good supplier to work with! I highly recommend UKPACK.
Dropper Bottles Wholesale: The Ultimate Guide
If you are looking for a reliable dropper bottle supplier for your business, you may want to consider working with a company specializing in this product.
Keep reading to learn what UKPACK can do for you.