Deodorant Container Manufacturer in China
UKPACK is a leading deodorant container manufacturer in China.
We are specialized in empty deodorant containers, deodorant bottles, and deodorant tubes. Whether you want roll-on container bottles, deodorant roller bottles, clear deodorant containers, refillable deodorant containers, and more. UKPACK will satisfy your needs.
High-quality and cost-effective

A variety of designs

Aesthetic appearances

Highly customizable
UKPACK – Custom Deodorant Containers Bulk in China
A deodorant container is a small, usually cylindrical container that is used to hold deodorant, lip balm, solid perfume, etc.

As a leading deodorant container manufacturer, UKPACK offers a wide selection of deodorant containers to choose from, so you can find the perfect option for your product. Our empty deodorant containers are made from high-quality materials and are designed to last. What's more, our deodorant bottles and tubes come in a variety of shapes and sizes to suit your requirements.
We also offer competitive pricing on our deodorant containers, so you can get the best value for your money.
Contact us today to learn more about our deodorant containers and how we can help you package your products.
Features of Deodorant Containers
Multiple Applications
The deodorant containers are designed for multiple applications.
High-Durability
Made from eco-friendly and high-quality PP plastic, which is BPA-free.
Cost-effective Products
Get a competitive price from UKACK, we help you save costs on your businesses.
Highly Customizable
We provide custom OEM and ODM services for your unique products.
High-grade Plastic Materials
At UKPACK, we provide only the highest quality PP plastic material for deodorant containers. Not only is PP plastic BPA-free, but it is also odorless, ensuring that your product is of the highest possible quality.
In addition, we offer PCR material for those who require it. No matter what your specific needs are, we will be able to provide you with the best possible products and services.
So please do not hesitate to contact us.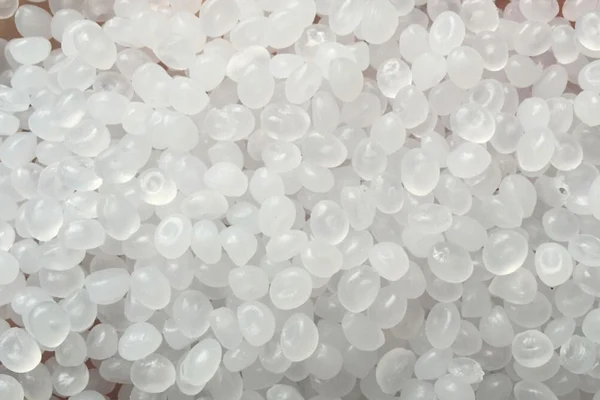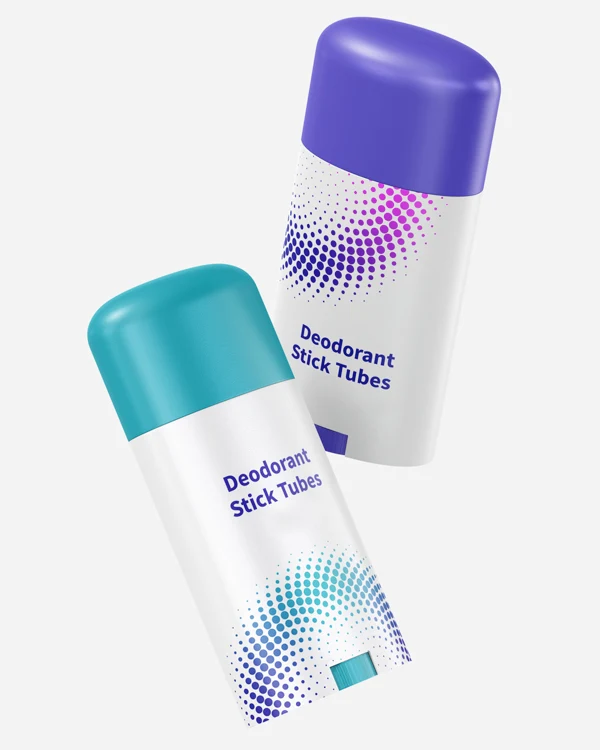 Available Surface Finishes
UKPACK provides a wide range of available surface finishes, such as
Choose UKPACK to Custom Cosmetic Lotion Bottles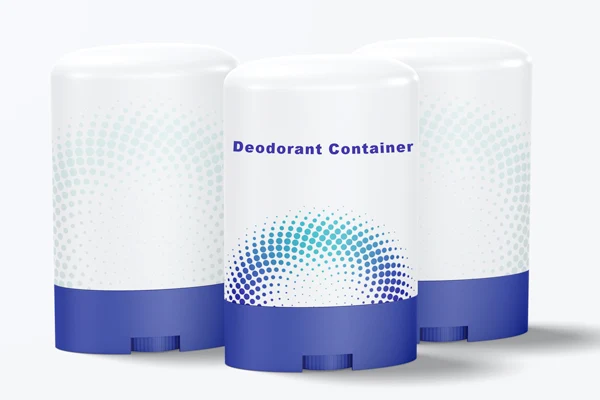 UKPACK is a leading cosmetic packaging factory and supplier in China. We specialize in unique R&D, production, and sales of cosmetic bottles and jars, such as deodorant containers, lotion bottles, spray bottles, airless pump bottles, cream jars, etc. Our rich expertise allows us to create high-quality and finest products with the best customer experience.
Equipped with high-tech machines and advanced techniques, UKPACK can produce aesthetic appearances and designs of deodorant containers with high-end and cost-effective advantages.
We are proud to offer high-quality products that meet ISO9001 standards. Our clients rely on our stringent quality assurance standards, and we are dedicated to providing the best possible service.
If you are interested in custom deodorant containers, please don't hesitate to contact us today. We would be happy to discuss your needs and how we can help you elevate your brand.
Clients Testimonials
I'm looking for airless pump bottle for my essence business. UKPACK did a great job! The airless pump bottle works very nice for my formulation and the surface of it is processed very beautifully. UKPACK is a great supplier to trust.
UKPACK is very professional when it comes to cosmetic packaging manufacturing. The PP cosmetic jar quality is very good, the logo printing is clear, and the color is exactly what I am looking for.
UKPACK has the best service and professional team to help me design the cream jar for my business. The shipping is also fast. UKPACK is a good supplier to work with! I highly recommend UKPACK.
Empty Deodorant Containers: The Ultimate Guide
This guide shows everything you need to know about empty deodorant containers.
Let's get started.