PCR All Plastic PP Airless Pump Cream Jar 30g 50g for Cosmetics and Skin Care
Material: PP, PCR
Size: 30g, 50g
OD: 64mm
Height: 41mm, 51mm
Color: White, customized color are available
Logo & Print: custom logo and print available
Application: Face cream, eye cream, moisturizer, lotion,
Feature: all parts are plastic, eco friendly
MOQ: 5000pcs
Sample Cost: Free sample
All Plastic PP Airless Pump Cream Jar for Cosmetics and Skin Care Products
This all-plastic PP airless pump cream jar is a trending cosmetic packaging solution for a number of reasons.
Firstly, it is made entirely from plastic, which makes it both lightweight and durable. And it's 100% recyclable and sustainable
Secondly, the innovative pump is completely free of metal components, making it ideal for protecting cosmetic creams or lotions. By avoiding contact with both air and fingers, it minimizes oxidation and possible contamination during use. The press-touch pump makes it easy to dispense the perfect amount of product every time, for a beautiful, healthy result.
Thirdly, the airless pump mechanism ensures that your cream will be dispensed evenly and efficiently, without any air bubbles or waste.
Finally, the trendy design of this airless cream jar is sure to appeal to consumers who are looking for a stylish and functional cosmetic packaging option.
| Size | OD | Height |
| --- | --- | --- |
| 30g | 64mm | 41mm |
| 50g | 64mm | 51mm |
Eco-friendly PP Plastic of this Airless Pump Cream Jar
If you're looking for an eco-friendly way to package your lotions and creams, consider using PP plastic. PP plastic is BPA-free, 100% recyclable, and green. It's also durable and light, making it a great option for packaging products that need to be kept fresh and free from contaminants.
This airless pump cream jar is made of all PP plastic. It will be a great option for your cosmetic or skin care products.
UKA47 Airless Pump Cream Jar – Product Filling Instruction

Your Best Airless Pump Jar Manufacturer in China
If you're looking for a high-quality airless pump jar manufacturer in China, UKPACK is your best bet. We have a wide range of airless pump jars to choose from, and our experienced team can help you find the perfect one for your needs. What's more, our products are made of high quality materials and our workmanship is impeccable. In addition, we are committed to providing the best possible service, so you can be sure you're getting the best possible value for your money. If you are looking for a reliable and trustworthy cosmetic airless jar manufacturer, UKPACK is the right choice for you.
Custom OEM & ODM Service for Airless Cream Jar
UKPACK provides a one-stop custom OEM and ODM service for airless cosmetic jars.
You can choose a wide range of customization services: materials, sizes, colors, surface finishes, shapes, and more.
Materials – PP, PCR
Capacities – 30g and 50g. If you want other capacities, please feel free to contact us
Colors – Default color is white, but we can customize any colors according to your detailed specifications.
Surface finishes – most popular methods are screen printing, hot stamping, and label sticker.
Send your inquiry now, and we will offer you the best quotation.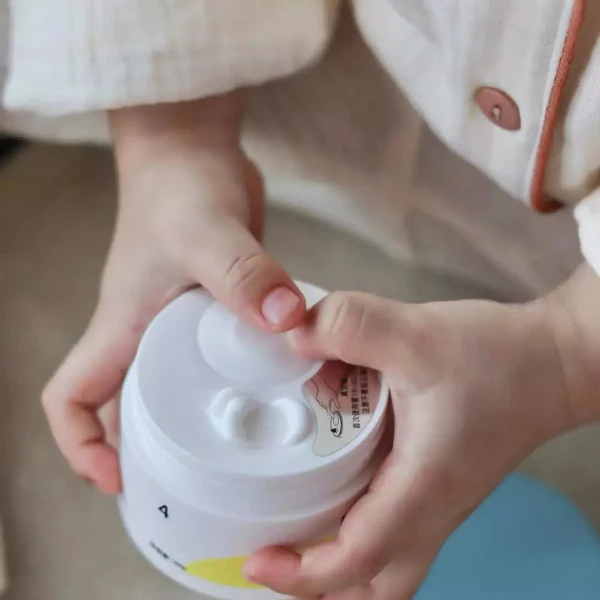 Why UKPACK is Trusted by

1000+

Clients
UKPACK provides one-stop cosmetic packaging solutions with full customizations. And we focus on delivering the best consumer experience by using our high-quality products.
The FAQs of Airless Pump Jars
If you have any questions, maybe the below can hep.
Client Testimonials
Don't take our word for it, read the feedback from some of our clients.
I'm looking for airless pump bottles for my essence business. UKPACK did a great job! The airless pump bottle works very nice for my formulation and the surface of it is processed very beautifully. UKPACK is a great supplier to trust.
UKPACK is very professional when it comes to cosmetic packaging manufacturing. The PP cosmetic jar quality is very good, the logo printing is clear, and the color is exactly what I am looking for.
UKPACK has the best service and professional team to help me design the cream jar for my business. The shipping is also fast. UKPACK is a good supplier to work with! I highly recommend it.